Welcome to the POTA Media Archive. An interactive celebration of the Planet of the Apes franchise. The site is divided into three main sections for ease of navigation:�
�
�
| | |
| --- | --- |
| | One Sheets: Features vintage posters, advertising & lobby cards. |
�
| | |
| --- | --- |
| | Art & Info: Trading cards, comic covers, vintage toys, interactive timeline & much more. |
�
| | |
| --- | --- |
| | Videos: Original trailers & rare videos, some not seen in over 30 years. |
��
PLEASE CLICK HERE TO ENTER SITE
�
---

| | | | | |
| --- | --- | --- | --- | --- |
| | � | Please joins us for POTA related discussions at: | � | |
�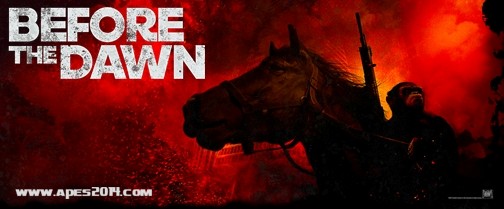 ���

���

���

���

���


���

���

����
---
Note: This site is very graphics intense and has been set for optimal viewing at a 1366x768 screen resolution. A broadband connection is recommended as is Internet Explorer and Windows Media Player. Also, download and install these Fonts.
---
Disclaimer: This site is a fan run site for entertainment purposes only. Planet of the Apes is owned and copyrighted by 20th Century Fox. This Site is in no way affiliated with Twentieth Century Fox, APJAC Productions, or any other entity involved in the production of Planet of the Apes films, TV shows, and related materials. The files, images and Videos on this site are made available as a reference for fans. This is a non profit site run for the sole purpose of providing information and entertainment, and is not intended to infringe upon any copyrights.
---
If you have any questions or comments please email us at Webmaster@PotaMediaArchive.com.
---